Staying in this Valentine's day? Chances are we will, because Michigan is notoriously snowy this time of year. Mid-Michigan often sees a later winter than the rest of the state, because we seem to be in a low spot, and the "good" weather (lots of snow!) seems to pass right by. Fortunately, we just received a decent snowfall last night. With temperatures below freezing for the foreseeable future, it looks like the snow is here to stay (for now)!
My husband and I aren't restaurant lovers, so we prefer to experiment with gourmet meals at home. We love collecting cookbooks and trying new things, so I thought I'd put together a list of better-than-restaurant quality meals we've tried for a night in. I hope you find one you'll try this February 14th!
-----------♡----------
Beef Wellington, recipe by Mary Berry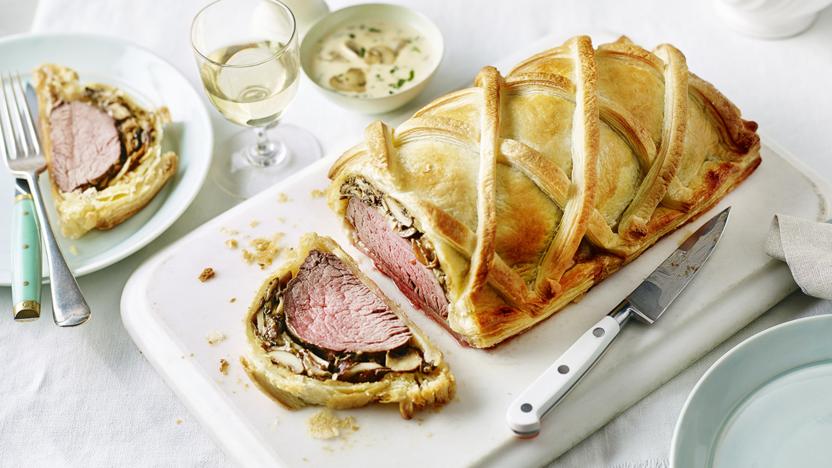 Fans of The Great British Baking Show know and love Mary Berry, and how could you not love her with such a sweet name? In the British Food Royal Family, Mary would absolutely be considered the Queen. 
Mary's recipes are always top-notch and we urge you to try her Beef Wellington. Beef Wellington is a super-classic dish and a challenge for any cook, so if you're up for it, we urge you to try!
Bigos Stew, recipe by The Hairy Bikers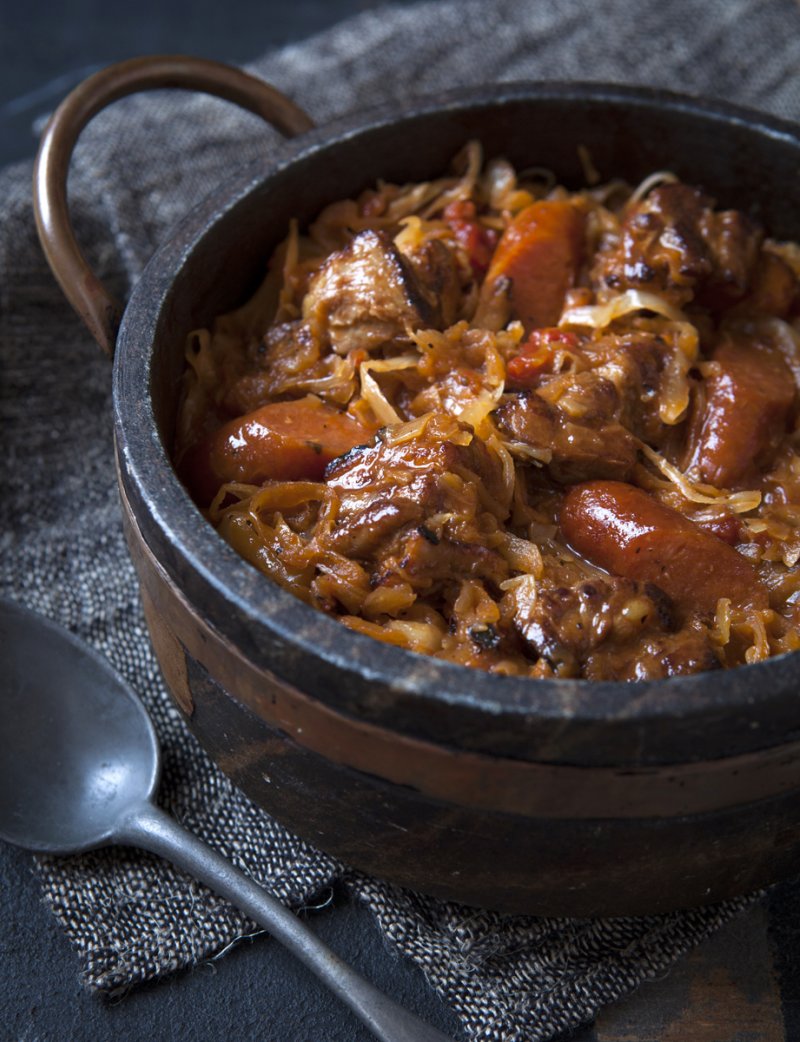 Si King and Dave Myers, also known as The Hairy Bikers, are another pair firmly in place on the list of British Food Royalty. Their recipes are always good, always comfort-food focused, and are super popular in our household. We watched a few of their cooking shows on BritBox (love that streaming service!), and just fell in love with both The Hairy Bikers themselves, and their recipes.
We recently made this Bigos Stew, the "national dish of Poland" and were so happy with the result. Comfort food at its core, and perfect for anyone willing to be adventurous. We served it with baked potatoes. We're certain to make it again soon!
Creamy Cabbage Gratin, recipe by Sheri Castle for The Kitchn
Another cabbage-heavy meal. Can you tell that my husband and I are both of Eastern European ancestry? We certainly love cabbage in our household - we chalk it up to being a primordial craving passed down from our ancestors!
This cabbage gratin will transform anyone who turns their nose up at cabbage into a raving brassica lunatic, especially with the addition of Gruyère cheese and Cremini mushrooms. Trust us, this is an amazing recipe.
Bibimbap, recipe by Hyosun Ro of Korean Bapsang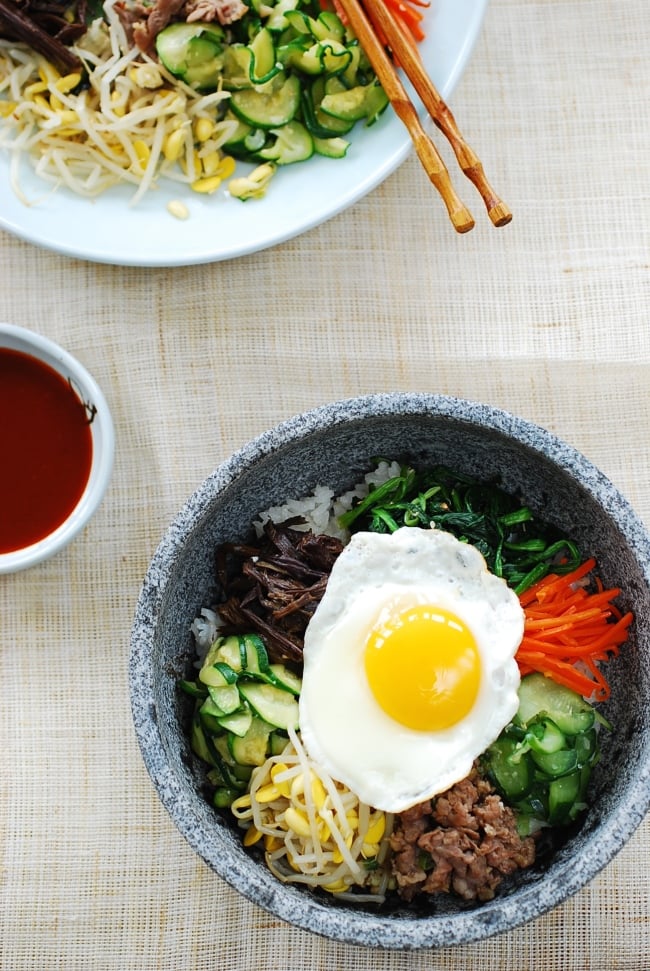 Okay. If you've never had Bibimbap, you haven't lived. You haven't even been born yet. You aren't even a twinkle in your mother's eye. You… okay, you get it. We LOVE bibimbap.
I first had this dish at a sushi restaurant (I know… ). I hadn't had that much experience with Asian food, and my husband urged me to order it. I chickened out, literally, and ordered some borderline-children's menu Panko crusted chicken tenders. Yes, I did. I admit it.  My husband ordered bibimbap and once I tried one bite, I basically finished his meal. I'm sure I left him to clean up my plate of tenders, which was not a fair trade at all.
I loved bibimbap so much that the next week, we made it ourselves. We went to a Korean market in our town and bought the granite stone bowls that you heat up on your stove (not as dangerous as it sounds), and found this recipe from a lovely Korean food blog called Korean Bapsang, which means Korean table. The blogger, Hyosun is absolutely adorable and her recipes are seriously good.
If you get the chance, try her recipe for bibimbap. You will not regret it!
Sous Vide Creme Brûlée, recipe by Wook Yoo Yong
This list would be incomplete without a dessert, and we can think of none better than this amazing creme brûlée recipe to finish off your Valentine's night at home.
I've loved creme brûlée since I was a kid, and this sous vide method is so easy. If you don't have a sous vide machine, you can pick one up at Target for less than $100. We have the Anova full-size model, but the small model would be perfect for preparing recipes for two. These units are so easy to use and help to create amazingly tender meats, and are perfect for delicate desserts like creme brûlée.
I hope you've enjoyed our list of ideas for your Valentine's (or any) night in!
Xoxo,
Vanessa
Founder & Creative Director
* Our blog is for informational and entertainment purposes and does not contain affiliate links. All opinions are our own and any links are for ease of finding products and other items mentioned.